« WAKE UP »
Flore M's new single
Available on all digital platforms
In March 2014, Flore M made the daring bet to record live, at Pfaffenhoffen's "La Scène", her very first EP entitled "This is Who I M", which she released in front of Strasbourg public in April 2015 at "La Laiterie".
Strengthened by this beautiful musical identity card, the singer went out to conquer her native Alsace and the Grand Est region, before seducing Paris, Germany and then Spain.
Faithful to Soul-music, respectful of the laws of Groove and concerned with perpetuating the soul of Blues, Flore M is back with her new single, "WAKE UP". An ardent track, carried by her powerful voice on a catchy mid-tempo, and composed around an introspective text inviting to awakening.
Energetic and poignant song, rocked by Gospel backing vocals, bathed in the heat of the Hammond organ and haloed by a luminous guitar, "WAKE UP" is the subject of a video clip where Flore M gives tribute to the great Josephine Baker. An iconic figure who inspires the Alsatian singer, who concludes her new song with a vibrant message of hope: "It's time to believe, it's time to turn on your light".
Well, it is time to listen to Flore M.
– Thierry BOILLOT
Journalist – L'Alsace This is Who I M
Fascinated since her childhood by artists with powerful, vibrant and emotional kind of voices, she was 13 when discovered her own voice while singing a capella Gospels and NegroSpirituals in the neighborhood of Hautepierre, in Strasbourg (France).
If, historically, NegroSpirituals, Gospel and Blues are Soul's ancestors, on Flore M's artistic path, it actually is Soul which becomes Blues & Spiritual, both by the messages sang than by some arrangements played.
Author, composer, performer, Flore M offers a powerful, vibrant and emotional kind of voice, grooving on a music that she likes to call "Blues & SoulSpiritual" and whose message is anchored in every emotions, experiences and beliefs that nourish and make her grow as an artist.
A talent to discover, a moment of pure pleasure in a world as sensible and sensual as dynamic and genuine.
Discography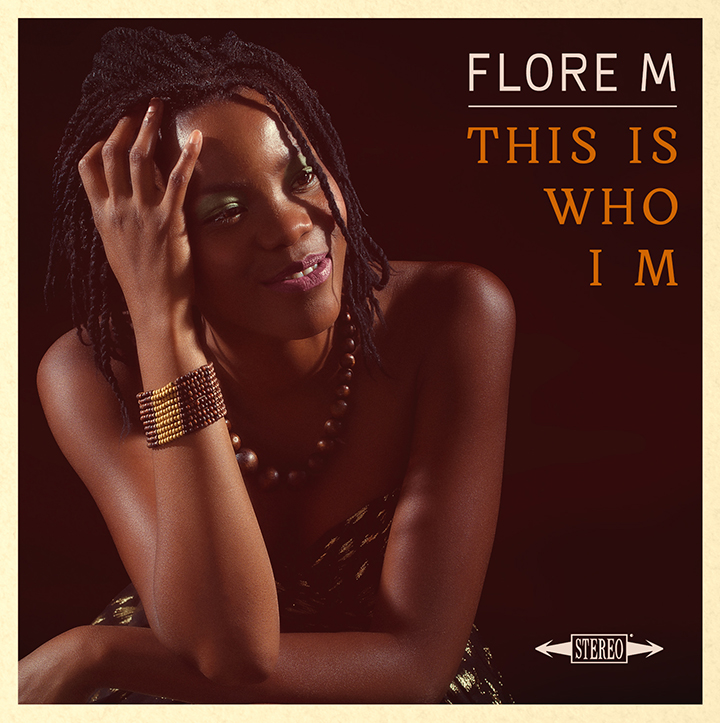 Flore M delivers us This is Who I M, her very 1st EP inspired by the rhythms that defines her : Gospel, Blues & Soul.
In this Live EP, made up of 8 songs, the highly sensitive artist tells us the wonderful initiatory course of her first steps into the world of music, the beginning of her « second life ».
« In a Soul Music register, interpreting her own creations, she succeeded to share passion and emotions taking within her musical universe all the audience. »

DNA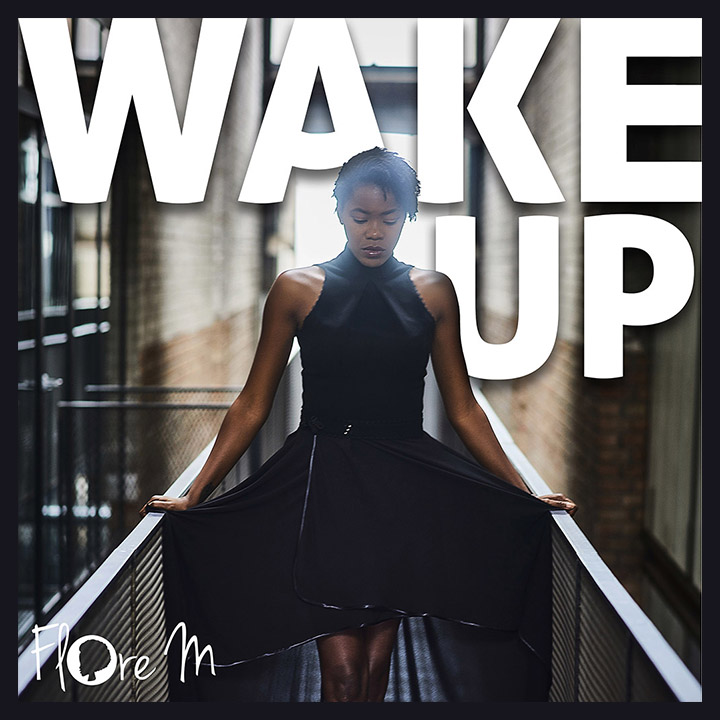 After a Live EP entitled «This is Who I M» presented at "La Laiterie" of Strasbourg, Flore M conquered the public of eastern France, her native region, before conquering the Parisian, Spanish and German audiences.
The singer presents today a moving and vibrant single: WAKE UP.
With Groove and Blues, Flore M invites us with her powerful voice to the introspection and awakening of our Beings.
A poignant title to absolutely discover and whose next video clip, featuring the emblematic figure of Joséphine BAKER, will please you just as much! Biography
Flore was 13 when, thanks to her elder brothers, she discovered Gospel Music in 1998 with the High Rock Gospel Singers (1st Gospel Choir in Alsace – France), then directed by Pastor Frederic Setodzo. With four choir colleagues from the High Rock Gospel Singers, Flore wants to invest more in her music. Together, they created the quintet The Five Sisters with which they will travel the Alsatian scenes for almost seven years and will participate in the musical program X Factor broadcast on M6 in 2011. Whether in concerts or opening for artists such as Jean Carpenter and Craig Adams, the quintet allows Flore to flourish through her passion that keeps on growing. In 2010, the five sisters met the group Sum Voice, the acapella band, whose characteristic is to use the voice as one and only instrument, single vector of emotions. It is for Flore the beginning of a fruitful collaboration, discovery of the extent of her vocal abilities and her first encounter with the music business. From now on, the work is
accurate, meticulous and daily. In 2011, after 13 years of music within groups, Flore challenges herself and participates to the New Soul Contest (1st Soul competition in Eastern France) organized by the association LesSons d'la Rue. This first solo appearance ends with a victory that reinforces the young woman with the idea that alone or accompanied, the stage is where she belongs. It took her nearly two years to completely get involve in her music. A period during which her experiences, more or less painful, became melodies. Like the butterfly in its cocoon, the artist took the time to meet, accept and renew herself, thus creating a universe imbued with serenity and luminosity to share. Inspired by artists such as Whitney Houston, Aretha Franklin, Ray Charles or Alicia Keys, it is in 2013, alongside Michel Latour (arrangements, artistic direction) and Patrick Faller (composition) that the singer begins her new life, under the pseudonym of Flore M…
press
The eyes were on the singer's beauty, while the ears let themselves go to enjoy the sumptuous melody coming from the scene.

Coze Magazine
This artist has proven that she has an undeniable talent that has seduced the public.
In a register of soul music, and by interpreting her own creations she knew how to transmit passion, emotions by dragging the audience into her musical universe.

L'Alsace
Next Shows
Coming soon : European Tour with Sweet Soul Music GmbH and its band
Available for international booking depending on calendar
25/09/21 : Flore M Concert – Convent Reinacker – FRANCE
27/06/20 : Flore M Concert – Wettolsheim – FRANCE
27/07/19 : Stimmen Festival – Lörrach – GERMANY
20/07/19 : P.A.S Festival – Martorell – SPAIN
18/07/19 : Full Band line-up Show – Strasbourg – FRANCE
12/09/18 : Festival Conciertos Ferias y fiestas – Salamanque – SPAIN
30/03/18 : Opening for The Como Mamas – Django Reinhardt – FRANCE
22/03/17 : Festival Blues au Cam – Opening for Mighty Mo Rodgers – FRANCE
06/10/16 : Feat Blockstop – Nancy Jazz Pulsation Festival – FRANCE
29/07/16 : Clair de Nuit Festival – Opening for Claudio Capéo – FRANCE
07/03/16 : Opening for L.E.J – L'autre Canal – Nancy – FRANCE
21/06/15 : Strasbourg – Place Kléber – Music Festival – FRANCE
25/04/15 : Strasbourg – La Laiterie – FRANCE
Nov. 2013 : Opening for Liz Mc Comb – Cathédrale de Strasbourg – FRANCE